Semtech SC2440A
Dual 30V Step-Down Switching Regulator with 2A Switches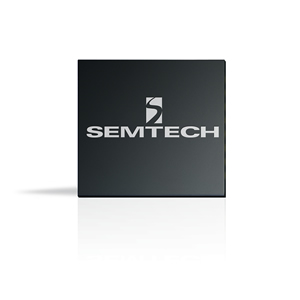 The SC2440A is a constant frequency dual current-mode step-down regulator with integrated 30V switches. It produces two independent outputs from a common input power supply. Channel switching frequency can be programmed up to 2.5MHz. The two regulators switch in opposite phase, reducing input ripple current. As a result, a smaller input filtering capacitor can be used.
Features
 

Wide Input Voltage Range: 2.8V to 30V

Two Integrated 2A Switches

Up to 2.5MHz per Channel Programmable Constant Switching Frequency

Out of Phase Switching Reduces Input Ripple

Both Switching Regulators share a single Input Filtering Capacitor, Reducing Cost

External Synchronization

Cycle-by-Cycle Current-limiting

Independent Soft-Start/Enable Pins

Independent Hiccup Overload Protection

Power Good Indicators Ease Output Sequencing

Low Shutdown Current

Thermally Enhanced 16-pin TSSOP Lead Free Package

Fully WEEE and RoHS Compliant
Applications
XDSL and Cable Modems

Point of Load Applications

Security Cameras
Packaging
Order Codes
 

SC2440ATETRT - Device is WEEE and RoHS 

compliant, Tape & Reel, 2,500 pcs.

SC2440AEVB - Device is WEEE and RoHS 

compliant

, Tape & Reel, 2,500 pcs.