The Semtech Shield brand offers protection solutions optimized for specific data interfaces. Shield Protection devices have been tested to safeguard the latest silicon transceivers for their respective interfaces and enable the design community with faster time to market.
Interface
For more than 50 years, Semtech's Protection Products Group has been on the forefront of developing cutting-edge circuit protection solutions to safeguard the various circuit buses, ports, connectors, and interfaces found in consumer products and electronic systems.
mySemtech
Explore a wealth of downloadable resources and datasheets to assist with prototyping and production.
Looking for documentation?
Login or register for mySemtech to gain access to restricted product documentation and to add documents to your Watch List for update alerts
Parametric Search
Use our intuitive search tool to find and compare products that suit your exact design needs and specifications.

Why Is the Capacitance of an ESD Protection Device Important?
When safeguarding your electronic systems…

How do you choose between Unidirectional and Bidirectional TVS Protection Devices?
If you're concerned about safeguarding your…

Protecting USB-C: Safeguard Devices from ESD Damage
As USB technology continues to evolve, the…

TVS Peak Pulse Power: Why A Higher Rating Is Not Always Better
In this video, learn why device clamping…

How To Use HotSwitch For System Protection
Electronic systems are growing more prevalent…

Why is on-chip ESD protection not enough?
Limiting your ESD protection to on-chip…

How do I choose the right ESD protection solution?
Tired of shuffling through catalogs and…

ESD Protection of USB 2.0 Interfaces
Despite newer USB versions that deliver…

Semtech Protection Products
For more than 25 years, Semtech Protection…

Introduction to Semtech's SurgeSwitch Devices
Overview with Principal Solutions Architect,…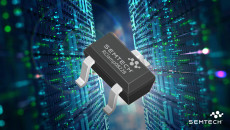 Semtech Releases New Surge Protection Product to…
Targeted for industrial, datacenter and telecommunications applications, the Semtech Protection…
READ NOW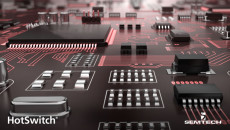 Semtech Introduces the HotSwitch® Platform for…
New HotSwitch® devices expand Semtech's robust offering of protection solutions to provide a…
READ NOW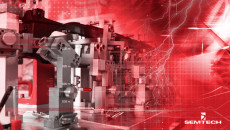 Semtech Unveils SurgeSwitch™ System Transient…
Semtech's SurgeSwitch™ product line offers 30% reduced clamping, 80% smaller package size and…
READ NOW