Professional AV
Discover the most widely adopted AV-over-IP technology
Uncompressed, zero-latency AV-over-IP is the future of audio/video (AV) signal distribution. And it's here now. BlueRiver® technology has forever changed the dynamics of the Pro AV industry by letting installers and OEMs replace proprietary AV matrix switches with off-the-shelf Ethernet networks that deliver dramatically better price/performance, flexibility and scalability.
Wherever you see zero-latency, uncompressed 4K streaming advertised, there's sure to be BlueRiver technology inside. We're enabling end-to-end systems for AV and keyboard, video and mouse (KVM) signal extension, IP-based switching, video wall and multi-view applications from dozens of manufacturers. And we're providing unique support for HDMI 2.0a, HDR, high-fidelity video scaling, windowing and audio downmixing.
Using a synchronous, packet-based architecture for pixel transmission, BlueRiver chipsets can extend and independently switch video, audio, gigabit Ethernet, and other control signals through off-the-shelf Ethernet switches. Replacing custom AV matrix switches with standard networking hardware cuts the cost and size of equipment by 60% while eliminating R&D costs, reducing time-to-market, and lowering inventory risk. BlueRiver chipsets are easily integrated into OEM designs for AV/KVM extension and AV/KVM switching. Ready-to-manufacture reference designs are available for qualified customers.
Semtech is a founding member of the SDVoE Alliance®.
mySemtech
Explore a wealth of downloadable resources and datasheets to assist with prototyping and production.
Looking for documentation?
Login or register for mySemtech to gain access to restricted product documentation and to add documents to your Watch List for update alerts

BlueRiver Pro AV 2.0 for SDVoE
This video provides an overview of how…

BlueRiver for Hybrid AV
This video explores the advantages of using…

BlueRiver Pro AV 2.0 Explained
In this Semtech video, learn about the new…

Enabling the Next Generation of AV-over-IP with BlueRiver
Semtech's award winning BlueRiver platform…

BlueRiver AV Manager: System Presets Tutorial
Tutorial with Semtech Software Applications…

BlueRiver AV Manager: Multiview Tutorial
Tutorial with Semtech senior product manager,…

BlueRiver AV Manager: Video Wall Tutorial
Tutorial with Semtech senior product manager,…

BlueRiver Applications for SDVoE Webinar
Semtech's award winning BlueRiver®…

BlueRiver AV Manager Customization: Language Options
Tutorial with Sr. Product Manager, Helgi…

BlueRiver AV Manager Customization: Logo and Colors
Tutorial with Sr. Product Manager, Helgi…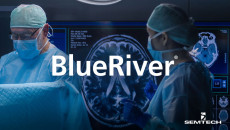 Semtech Launches KVM Software Development Kit for…
New kit designed to advance Keyboard, Video & Mouse (KVM) switching applications for Software…
READ NOW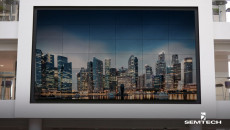 Semtech's BlueRiver® Platform Utilized By…
Via the BlueRiver® chipsets, integrators and system designers are now able to take advantage of…
READ NOW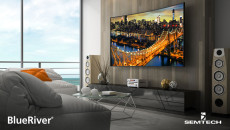 Semtech's BlueRiver® ASIC Upgrades Savant…
The new Savant product line provides 4K/60 4:4:4 or HDR video with fast switching via implementation…
READ NOW