Why LoRa®?
Unlike other disruptive technologies that can be slow to gain global adoption, Semtech's LoRa wireless RF technology is not a promise of a future potential, but is available today all around the globe. With over several hundred known use cases (and growing), and more than 191 million devices deployed on every inhabited continent, Semtech's LoRa devices and the LoRaWAN® standard are creating a Smart Planet. Industry analyst ABI Research projects that more than 50% of all non-cellular low power wide area connections will feature LoRa by 2026. LoRa is realizing the potential of the Internet of Things (IoT).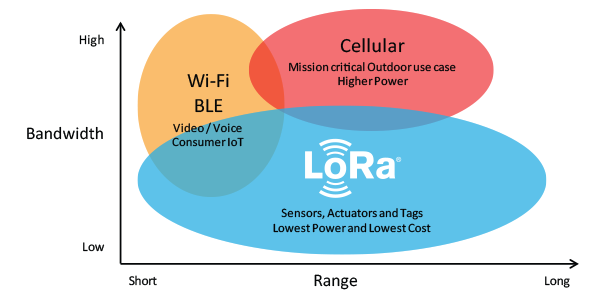 LoRa Fills a Technology Gap
LoRa devices have revolutionized IoT by enabling data communication over a long range while using very little power. When connected to a non-cellular LoRaWAN network, LoRa devices accommodate a vast range of IoT applications by transmitting packets with important information. LoRaWAN networks fill the technology gap of Cellular and Wi-Fi/BLE based networks that require either high bandwidth or high power, or have a limited range or inability to penetrate deep indoor environments. In effect, LoRa is flexible for rural or indoor use cases in smart cities, smart homes and buildings, smart agriculture, smart metering, and smart supply chain and logistics.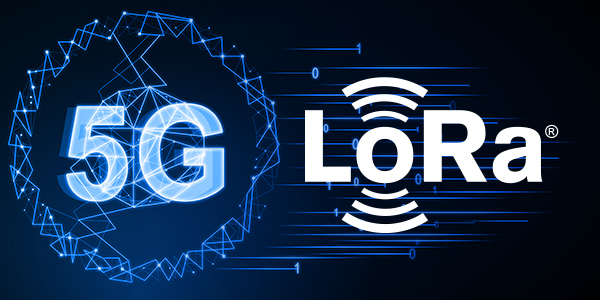 Filling the 5G Gap
While 5G was designed to bring faster speeds and connectivity, LoRa devices and the LoRaWAN standard serve distinct use cases where devices need to be battery-operated and last in the field extended periods of time. The LoRaWAN standard has a communication range reaching more than six miles, which is further than 5G's mmWave variant. While 5G may be optimal for video calls or ultra-low latency applications, LoRaWAN is ideal for water and gas metering, asset tracking and many more applications where low power consumption and long range are required. In addition to LoRa devices' long range capabilities, it has the power to penetrate physical structures where 5G signals cannot.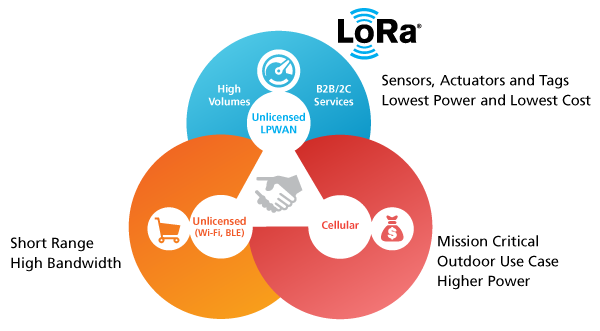 LoRa Complements Wi-Fi, Bluetooth and Cellular
Like Wi-Fi, LoRaWAN operates in the unlicensed band and supports indoor applications; like Cellular, LoRaWAN is highly secure from end devices to the application server, and is suitable for outdoor applications. LoRa devices and the LoRaWAN standard combine these features of Wi-Fi and Cellular networks to offer an efficient, flexible and economical connectivity solution ideal for IoT applications whether indoor or outdoor and installed in public, private or hybrid networks. Simple sensor data can fuel analytics platforms, such as those for artificial intelligence and machine learning. These require data diversity which is made possible by low-cost sensors with LoRa.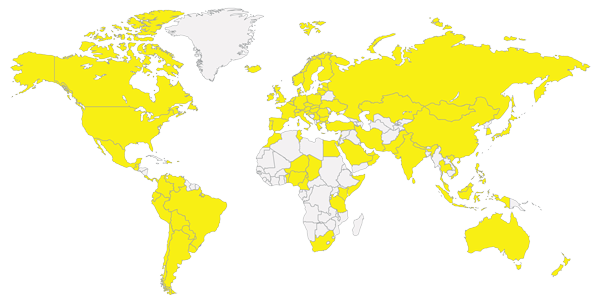 Network Availability Near You
End devices with LoRa chipsets operate on the LoRaWAN standard which is backed by the LoRa Alliance®, an open, nonprofit association committed to driving its adoption worldwide. The LoRa Alliance's ecosystem includes over 151 network operators with service in 167 countries and growing. This existing infrastructure makes it easy and efficient to deploy solutions immediately.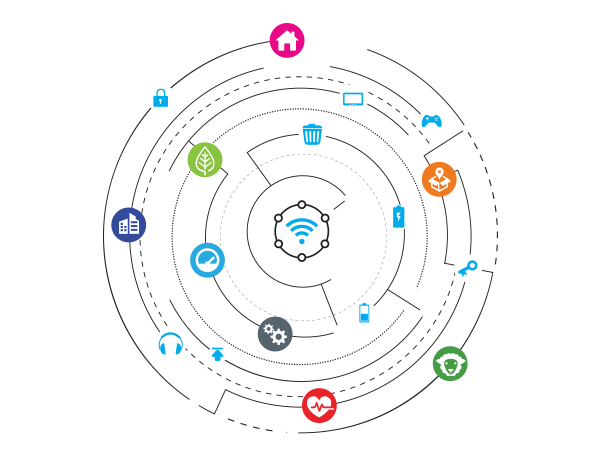 A Rapidly Scaling Ecosystem
The ecosystem supporting LoRa and LoRaWAN includes a comprehensive collection of network operators, hardware manufacturers, software designers, service providers, universities, and industry associations that play a key role in creating and enabling devices, networks and applications. The ecosystem is continuously growing ― and continues to grow at an impressive rate in conjunction with widespread adoption of LoRa devices.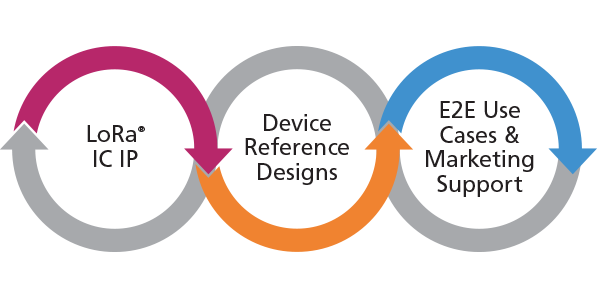 Simplified Go-To-Market
Semtech's LoRa devices enable innovators to overcome the age-old challenges that come with launching an IoT solution. The ecosystem supporting LoRa is all-inclusive, providing end-to-end integration from silicon to services. As an open platform that operates on the unlicensed band, LoRa is flexible for various business models to create profitability. The standardized LoRaWAN standard is interoperable, enabling solutions to scale, bundle and evolve. Semtech and its ecosystem partners are committed to simplifying and accelerating the path for IoT innovators to bring products to market and demonstrate real-world use cases. A great place for innovators to start is in the LoRa Developer Portal – the online forum for IoT and M2M technologists to connect, learn and share.
Learn more about why LoRa is the de facto wireless platform of IoT.