Why LoRa®?
Unlike other disruptive technologies that can be slow to gain global adoption, Semtech's LoRa devices are innovating towards the future all around the globe today. With thousands of known use cases (and growing), and hundreds of thousands of devices deployed on every inhabited continent, LoRa is realizing the potential of the Internet of Things (IoT). Analyst firm ABI Research estimates that, by 2026, LoRa will be the leading non-cellular low power wide area (LPWA) network technology and will account for more than half of all non-cellular LPWA connections.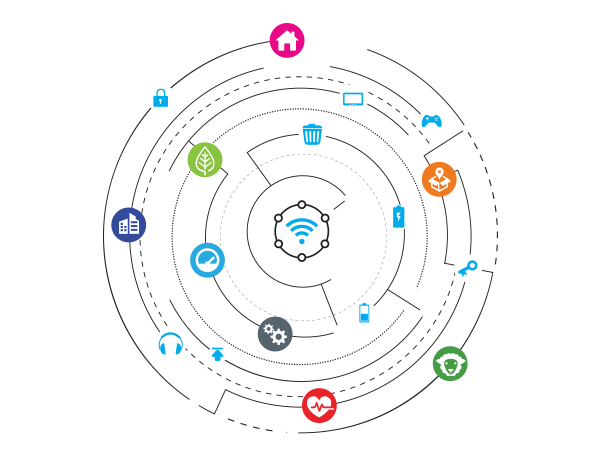 Simplified Go-To-Market
Semtech's LoRa devices enable innovators to overcome the age-old challenges that come with launching an IoT solution. The ecosystem supporting LoRa devices is all-inclusive, providing end-to-end integration from silicon to services. The LoRaWAN® standard is interoperable, enabling solutions to scale, bundle and evolve. Semtech and its ecosystem partners are committed to simplifying and accelerating the path for IoT innovators to bring products to market and demonstrate real-world use cases. Explore the ecosystem of device makers and solution providers.
Why Do Enterprises Choose LoRa?

"LoRa-based wireless sensors with high battery lifetimes are perfect. It's almost too good to be true."
- Colin Adderley
IT Engineer, City of Calgary

"Solutions with Semtech's LoRa devices are easy to deploy, allowing property owners to put solutions into place that immediately prevent and combat water damage."
- Robert Spertina
CEO, iioote

"With LoRaWAN connectivity, Conserv is able to connect outdoor and indoor art collections to the Cloud without extensive wiring or additional infrastructure."
- Austin Senseman
CEO, Conserv

"When we discovered LoRa devices it was great news and we knew we had our backbone for an IoT platform with endless opportunities."
- Marta Cierra
Co-founder, IOTLABS

"LoRa devices' flexibility in deployment makes a key difference for connecting animals and offers the potential for significant ROI."
- Eric Jallas
CEO, itk

"It's a miracle! Having a device that can reach a distance of up to 10 kilometers and run on a battery life for up to 10 years was simply not possible five years ago."
- Dr. Thomas Koch
Senior Enterprise Architect, Swiss Post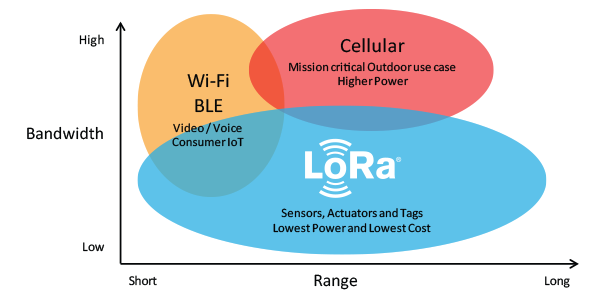 LoRa Fills a Technology Gap
LoRa has revolutionized IoT by enabling data communication over a long range while using very little power. Networks with LoRa, such as those leveraging the LoRaWAN standard, fill the technology gap of Cellular, Wi-Fi and Bluetooth Low Energy (BLE) networks that require either high bandwidth or high power, or have a limited range or inability to penetrate deep indoor environments. In effect, LoRa devices and the LoRaWAN standard are flexible for rural or indoor use cases in a wide range of industries including smart cities, homes and buildings, communities, agriculture, metering and utilities, healthcare, environment, and supply chain and logistics.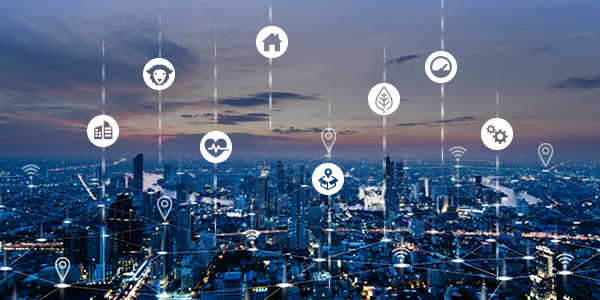 Bridging the 5G Gap
While 5G was designed to bring faster speeds and connectivity, IoT networks with LoRa serve distinct use cases where devices need to be battery-operated and last in the field extended periods of time. Networks integrated with LoRa, such as LoRaWAN networks, have a communication range reaching more than six miles, which is further than 5G's mmWave variant. While 5G may be optimal for video calls or ultra-low latency applications, networks based on LoRa are ideal for water and gas metering, asset tracking, homes and buildings, and many more applications where low power consumption, long range and the ability to penetrate physical structures are required.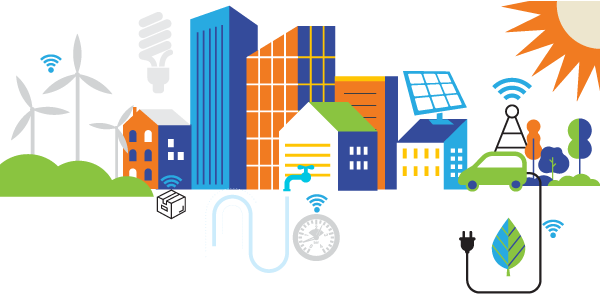 Multi-RAN Deployment
Like Wi-Fi, networks based on LoRa operate in the unlicensed band and support indoor applications; like Cellular, LoRa devices and networks are highly secure from end devices to the application server, and are suitable for outdoor applications. LoRa devices and networks such as LoRaWAN combine these benefits of Wi-Fi and Cellular to offer an efficient, flexible and economical connectivity solution ideal for IoT applications whether indoor or outdoor, and installed in public, private or hybrid networks. Simple sensor data can fuel analytics platforms, such as those for artificial intelligence and machine learning.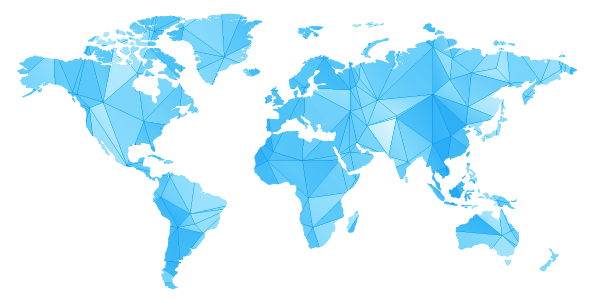 Flexible Network Deployment Options
As an open platform that operates on the unlicensed band, the network deployment model for LoRa devices is flexible, accommodating various business models. Networks can be deployed privately, such as for secure enterprise use, or made available by public LoRaWAN network operators such as Alibaba Cloud, American Tower Corporation, eleven-x, Everynet, KPN, MachineQ (Comcast), Minol-ZENNER Group, NNNCo, NTT West, Orange, Senet, SK Telecom, Tata, Tencent Cloud, and The Things Network. Innovative network deployment models, such as those rewarding gateway installations with cryptocurrency or based on blockchain, have emerged from companies like Helium and Nesten. Additionally, customers may prefer to deploy a proprietary network based on LoRa, such as Amazon Sidewalk.
Learn more about why LoRa is the de facto wireless platform of IoT.