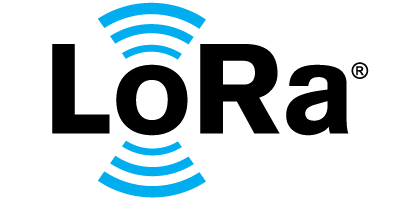 LoRa® Platform for IoT
Semtech's LoRa is a groundbreaking long range, low power wireless platform enabling our world to become a Smart Planet. LoRa is the de facto platform for low power wide area network (LWPAN) technology for the Internet of Things (IoT). The integrated circuit (IC) is the ultimate solution for eliminating repeaters, reducing cost, extending battery life, and improving network capacity. Semtech's wireless radio frequency (RF) product line consists of gateways, transceivers, receivers, and transmitters that cover the Industrial, Scientific and Medical (ISM) band radio frequency spectrum from sub-GHz up to 2.4GHz. With 10x the range and 3x less power than other IoT technologies, our wireless RF integrated circuits are used internationally for applications in smart homes, buildings, cities, supply chain and logistics, metering and utilities, agriculture, industrial, retail, and more.

LoRa Cloud™ Services
LoRa Cloud provides a full suite of geolocation capabilities for the LoRa Edge platform, plus value-added services for products compatible with LoRaWAN® networks.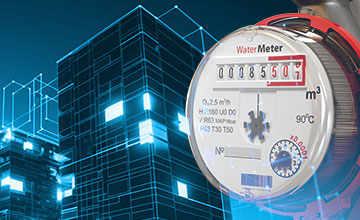 Why LoRaWAN® Is Key to AMI…
LoRaWAN is a low-power, wide-area network (LPWAN) technology that is ideal for use in Advanced Metering Infrastructure (AMI) networks. Download the white paper to explore how…
READ NOW

IoT-Optimized Ultra-low Power Asset Tracking
Together with Microsoft Azure's geospatial…

Meet LoRa Cloud Locator – A LoRa Edge Evaluation Tool for Asset Tracking
In this webinar, Cloud Partner Manager, Pedro…

LoRa Everyone
Millions of people have already discovered…

Low Power Geolocation Asset Tracking with LoRa Edge
LoRa Edge is an ultra-low power platform…

LoRaWAN and NB-IoT Beyond the Side-by-Side Technical Comparison
When evaluating LoRaWAN networks and NB-IoT,…

LoRa是如何工作的
Every Internet of Things (IoT) solution…

LoRa Edge LR1120 Overview
Introducing a new product in the Semtech's…

Introducing LoRa Cloud Locator
The LoRa Cloud™ Locator introduction…
Keynote of Roelof Koopmans, Senior Director LoRa Integration Partners Semtech at IoT Inspire Zurich
At IoT Inspire Zurich 2022 organised by IoT…

Elvexys Improves Power Grid Monitoring
This video demonstrates how Elvexys SA…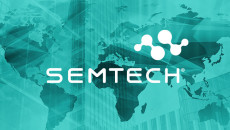 Semtech Announces Conference Call to Review First…
Semtech announced plans to release the financial results of its first quarter of fiscal year 2024…
READ NOW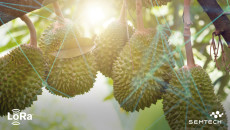 Semtech's LoRa® Chip-to-Cloud Platform Enables…
Semtech's LoRa devices and gateways utilizing LoRaWAN® help to improve farming practices, lower…
READ NOW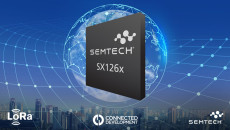 Semtech and Connected Development Launch new…
New XCVR Development Board and Reference Design integrates LoRa® Sub-GHz Radio Transceiver
READ NOW
mySemtech
Login to mySemtech to access product documentation for assistance with prototyping and production.
LoRa Developer Resources
Find support and additional resources specifically for LoRa at the links below.