LoRa Edge™
LoRa Edge is an ultra-low power platform that integrates a long-range LoRa® transceiver, multi-constellation GNSS scanner and passive Wi-Fi AP MAC address scanner targeting asset management applications.

LoRa Edge utilizes Semtech's LoRa Cloud™ Modem & Geolocation Services to significantly reduce power consumption by determining asset location in a Cloud-based solver and offers full lifecycle device management features. Learn more about LoRa Cloud at www.loracloud.com.
Key Features
Worldwide sub-GHz ISM frequency bands supporting multi-regions in the range of 150-960MHz with a single bill of materials (BOM).
Global 2.4GHz ISM band and SATCOM S-band (1.9-2.2GHz) - LR1120 exclusive
LoRaWAN® standard compliant as defined by the LoRa Alliance®
GNSS (GPS/BeiDou) low-power scanning
802.11b/g/n Wi-Fi access point ultra-low-power passive scanning
LoRaWAN security standard compliant with hardware-based AES-128 cryptographic engine
End-to-end protection against unauthorized access via device, join server, network, and application encryption keys per the LoRaWAN standard.
Key Benefits
Enables companies to develop affordable asset management solutions with the best battery life and end-to-end robust security
Provides a single solution to develop asset management for indoor and outdoor applications
Enables customers to balance performance, location accuracy and low power which is crucial for battery operated devices
Reduces the bill of materials (BOM) by integrating GNSS, Wi-Fi and a LoRa transceiver in a single chip solution to enable indoor and outdoor applications
10x lower power consumption than existing geolocation solutions
Pre-provisioned security keys using a highly secure hardware module eliminates costly security provisioning process or additional secure hardware costs
Getting Started
To quickly evaluate the benefits of solutions with LoRa Edge, we recommend:
Hardware: Any Semtech LoRa Edge tracker reference design, LR11xx development kit or a third-party tracking solution based on LoRa Edge
Application: LoRa Cloud Locator to quickly and seamlessly provision and test the supported solutions (please refer to LoRa Cloud Locator website for the latest supported hardware)

NEW

Low Power Geolocation Asset Tracking with LoRa Edge
LoRa Edge is an ultra-low power platform…

LoRa是如何工作的
Every Internet of Things (IoT) solution…

LoRa Edge LR1120 Overview
Introducing a new product in the Semtech's…

Introducing LoRa Cloud Locator
The LoRa Cloud™ Locator introduction…

LoRa: How It Works
Every Internet of Things (IoT) solution…

Benefits of the LoRaWAN Ecosystem and LoRa Cloud
Location based asset management solutions are…

Track & Trace Using AWS & LoRa Cloud Services
Asset tracking and traceability is a critical…

Effortless Geolocation Using LoRa Basics Modem-E With TTN's Integration of LoRa Cloud
Olivier Gimenez presented at The Things…
Geolocation Using LoRa Basics™ Modem-E With TTN's Integration of LoRa Cloud™ - Olivier Gimenez

LoRa Edge™ Platform Solution for IoT
Introducing the first product in…

LoRa Edge: Driving Smarter Geolocation for IoT
Join Semtech for a new in-depth webinar on…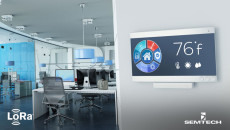 Semtech Announces Intent Technologies and Nexity…
Solution boosts efficiency and reduces building management operation costs by 10%
READ NOW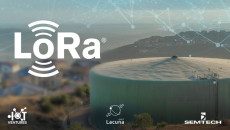 Semtech's LoRa® Devices and LoRaWAN® Standard…
New Zealand and South Pacific to utilize the LoRaWAN® standard to anticipate and mitigate droughts
READ NOW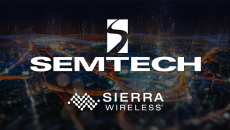 Semtech Corporation to Acquire Sierra Wireless
Creating a comprehensive IoT platform to enable the transformation to a smarter, more sustainable…
READ NOW
mySemtech
Explore a wealth of downloadable resources and datasheets to assist with prototyping and production.
Looking for documentation?
Login or register for mySemtech to gain access to restricted product documentation and to add documents to your Watch List for update alerts