Semtech IOT9USSBREF-1
LoRa® Smart Building Reference Kit (US915) The Smart Building Reference Kit is designed to provide validation of the network coverage within a building, accelerate solution development and facilitate a portable demonstration to a wide range of stakeholders.
Features
All data collected in the Kit is displayed on a dashboard accessible by the user via a browser.
The dashboard shows the type of display which can be created with the data collected.
Note: The Kit does not allow access to the underlying data directly or the ability to change the LoRaWAN-enabled network server (LNS) to which the gateways are connected.
Applications
By moving the location of the sensors to different spots around the building, users can determine a gateway's range of coverage.
By relying on readily-available hardware, solution developers can focus on providing customer value through data collection and analysis while using off-the-shelf hardware available from external suppliers.
The self-contained nature of the Kit makes it easy to set up, take down and move the network in a matter of minutes.
Order Codes
IOT9USSBREF-1
Key Specifications
The Kit contains the following:
5 desk sensors;
2 Grid-EYE® Sensors;
2 temperature/humidity sensors;
2 IR blasters;
5 door/window sensors;
5 room occupancy sensors;
1 leak sensor;
2 mini-hub gateways compliant with the LoRaWAN® protocol, and one 1 Wi-Fi to Mobile Portable Hotspot
Block Diagram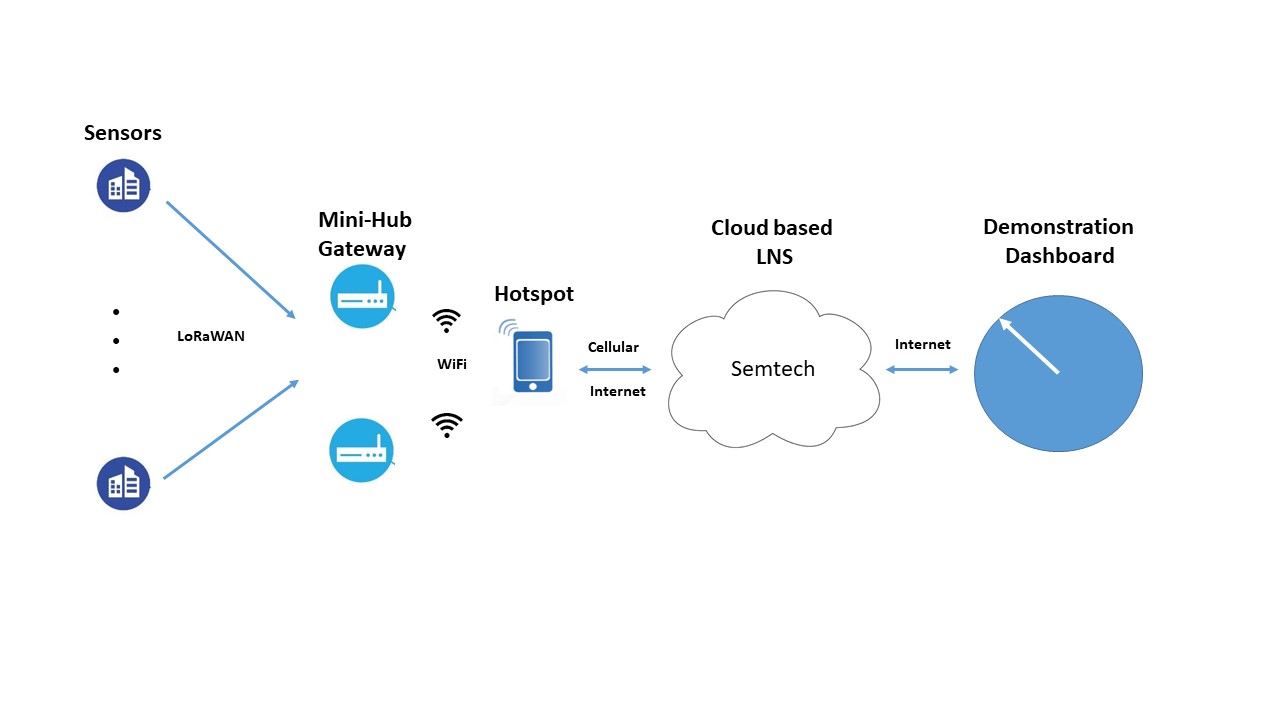 Click diagram to enlarge