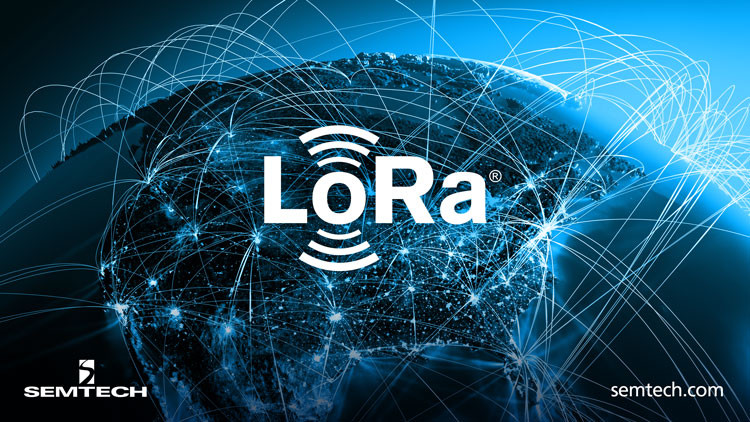 Semtech and Nesten Deploy LoRa®-based Wireless Infrastructure Nationwide
Nesten's node platform enables end users throughout the U.S. and abroad to build and maintain flexible Internet of Things (IoT) applications
CAMARILLO, Calif., July 1, 2020 – Semtech Corporation (Nasdaq: SMTC), a leading supplier of high performance analog and mixed-signal semiconductors and advanced algorithms, announced its collaboration with Nesten, Inc. (Nesten), a developer of specialized blockchain and Internet of Things (IoT)-based solutions for optimized communications networks, to support the continued rollout of the Company's LoRa®-based node platform. Following the successful 2019 deployment of its first-generation G1 wireless node based on Semtech's LoRa devices and the LoRaWAN® protocol, Nesten has increased the integration of its LoRa-based wireless infrastructure in several key markets throughout the U.S. and abroad, and has begun mass production of its node platform to empower individual IoT management.
"As we continue our journey toward establishing a community-based communications platform, it has become increasingly clear that LoRa devices are an essential element in achieving massive and comprehensive deployment of low power IoT devices and sensors," said Dr. Andrew Baek, CTO at Nesten. "Nesten looks forward to working closely with Semtech on the next generation of our LoRa-based products. Our ultimate goal is to build a trusted blockchain ecosystem to help overcome the greatest challenges facing humanity today."
Nesten's G1 node is a wireless gateway enabling LoRa, Wi-Fi, GNSS, and Bluetooth-based data communication in real time. Nesten recently announced the deployment of more than 270 G1 nodes throughout the Dallas metropolitan area, with additional LoRa-based infrastructure deployed across major markets in the U.S., including Houston, Georgia, California, the New York, New Jersey, and Washington, D.C. suburbs, as well as select markets in Canada, Mexico and South Korea. Nesten's consumer-based deployment model enables end users to deploy their own flexible LoRa-based applications built on the G1 node, and operate and maintain their own IoT network without the associated costs traditionally found with telecom carriers. Leveraging the end user and blockchain as the cornerstone of each LoRa-based deployment, Nesten is also able to provide extensive data protection and privacy.
Several IoT use cases currently utilize Nesten's open source LoRa-based infrastructure. These applications exist within a wide variety of vertical markets, including smart parking, personal emergency detection, pet tracking and geolocation, home security, and notably, smart healthcare. Recent smart healthcare deployments leverage LoRa-based tracking to monitor metrics, such as body temperature, with greater accuracy than competing wireless solutions, to help keep citizens safe amid the ongoing global COVID-19 pandemic.
"The increasing implementation of large scale, flexible and blockchain-based individual networking solutions with Semtech's LoRa devices reflects a growing global trend toward massive IoT, both in the U.S. and worldwide," said Marc Pegulu, Vice President of IoT for Semtech's Wireless and Sensing Products Group. "Nesten's innovative G1 node and open source model enable the end consumer to operate their own devices, applications and networks, accelerating the connection of LoRa-based solutions for a wide variety of vertical markets."
To learn more about LoRa, visit the website.
About Semtech's LoRa® Devices
Semtech's LoRa devices are a widely adopted long-range, low-power solutions for IoT that gives telecom companies, IoT application makers and system integrators the feature set necessary to deploy low-cost, interoperable IoT networks, gateways, sensors, module products, and IoT services worldwide. IoT networks based on the LoRaWAN® specification have been deployed in 100 countries and Semtech is a founding member of the LoRa Alliance®, the fastest growing IoT Alliance for Low Power Wide Area Network applications. To learn more about how LoRa enables IoT, visit Semtech's LoRa site.
About Nesten, Inc.
Nesten, Inc., is a privately-held company based in Tustin, CA. The company specializes in IoT-optimized blockchains and communications networks, which use a unique ecosystem to drive community-based network deployments. For more information on Nesten, visit https://nesten.io/
About Semtech
Semtech Corporation is a leading supplier of high-performance analog and mixed-signal semiconductors and advanced algorithms for high-end consumer, enterprise computing, communications, and industrial equipment. Products are designed to benefit the engineering community as well as the global community. The Company is dedicated to reducing the impact it, and its products, have on the environment. Internal green programs seek to reduce waste through material and manufacturing control, use of green technology and designing for resource reduction. Publicly traded since 1967, Semtech is listed on the Nasdaq Global Select Market under the symbol SMTC. For more information, visit www.semtech.com.
Forward-Looking and Cautionary Statements
All statements contained herein that are not statements of historical fact, including statements that use the words "looks forward to," "goal," "trend toward," "designed to" or other similar words or expressions, that describe Semtech Corporation's or its management's future plans, objectives or goals are "forward-looking statements" and are made pursuant to the Safe-Harbor provisions of the Private Securities Litigation Reform Act of 1995, as amended. Such forward-looking statements involve known and unknown risks, uncertainties and other factors that could cause the actual results of Semtech Corporation to be materially different from the historical results and/or from any future results or outcomes expressed or implied by such forward-looking statements. Such factors are further addressed in Semtech Corporation's annual and quarterly reports, and in other documents or reports, filed with the Securities and Exchange Commission (www.sec.gov) including, without limitation, information under the captions "Management's Discussion and Analysis of Financial Condition and Results of Operations" and "Risk Factors." Semtech Corporation assumes no obligation to update any forward-looking statements in order to reflect events or circumstances that may arise after the date of this release, except as required by law.
Semtech, the Semtech logo and LoRa are registered trademarks or service marks of Semtech Corporation or its affiliates.
SMTC-P
###