Semtech TDS3011P
NEW
SurgeSwitch™, 1-line 30V EOS Protection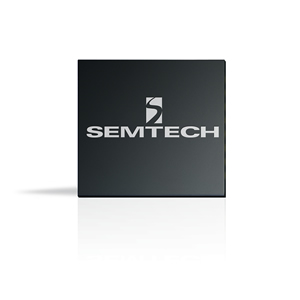 Transient diverting suppressors (TDS), part of the SurgeSwitch™ portfolio, are designed to provide protection against electrical overstress events (EOS). These devices have superior clamping and stability over temperature when compared to standard transient voltage suppressor (TVS) devices.
Features
Transient protection for:

IEC 61000-4-2 (ESD) ±30kV (air), ±30kV (contact)
IEC 61000-4-4 (EFT) ±4kV (100kHz & 5kHz, 5/50ns)
IEC 61000-4-5 (Surge) 35A (8/20µs)
IEC 61000-4-5 (Surge) ±1kV (1.2x50µs)

Protects one I/O or power line
Working voltage: 30V
Constant clamping voltage across the rated peak pulse current range and temperature range
High peak pulse current capability: 35A (tp = 8/20μs)
DFN 1.6mm x 1.6mm x 0.55mm 6-Lead
Applications
Internet of Things (IoT) devices
Notebook & tablet PC
USB PD
Appliances
VBUS lines
Solid state switches
USB Type-C
I/O link
Storage devices
Robotics
Packaging
6-pin DFN: 1.6 x 1.6 x 0.55mm
Order Codes
TDS3011P.C: Pb-free, halogen-free, RoHS/WEEE-compliant, 3,000 pcs.