Semtech RClamp01892PWQ
NEW
Low Capacitance RailClamp® 2-Line Surge and ESD Protection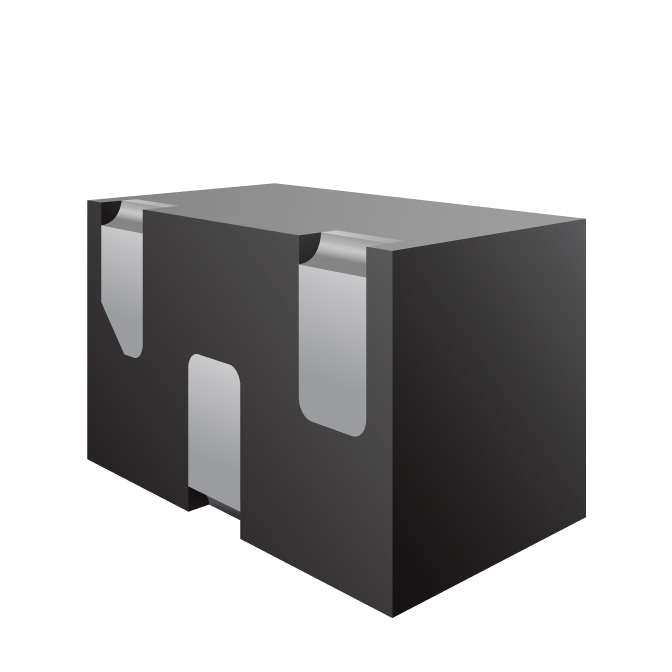 RailClamp® TVS arrays are low capacitance electrostatic discharge (ESD) protection devices designed to protect high speed data interfaces. This series has been specifically designed to protect sensitive high speed components from over-voltage caused by ESD, cable discharge events (CDE) and electrical fast transients (EFT).
Features
Transient protection to:

IEC 61000-4-2 (ESD):+/-8kV (contact)
IEC 61000-4-4 (EFT): 4kV (tp=5/50ns)
IEC 61000-4-5 (lightning): 2.5A (tp=8/20μs)

Qualified to AEC-Q100, grade 1 and AEC-Q101
Very small PCB area: 0.6mm
Protects two high speed data lines
Working voltage: 1.8V
Low capacitance: 0.3pF(typical)
Dynamic resistance: 0.39Ω
Solid-state silicon-avalanche technology
Pb-free, Halogen-free, RoHS/WEEE-compliant
Applications
Automotive multi-rate ethernet (2.5G and 5G)
1000Base-T1 Ethernet
Infotainment systems
Camera modules
Low voltage inputs
Industrial equipment
Packaging
DFN 1.0 x 0.6 x 0.55mm 3-lead - 3,000 pcs.
Order Codes