Semtech RClamp01211ZC
Low Voltage RailClamp® 1.2V, 200fF ESD Protection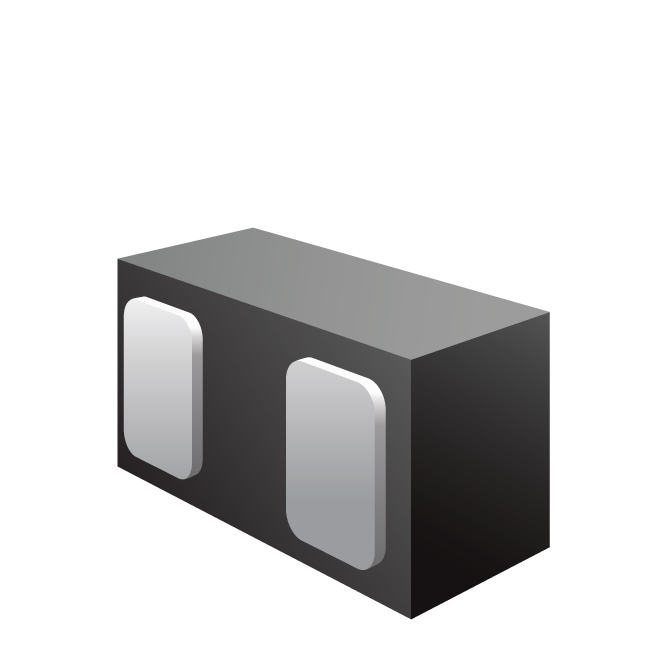 RClamp®01211ZC is an ultra low capacitance FemtoClamp™ electrostatic discharge (ESD) protection device specifically designed to protect high-speed differential lines. It offers desirable characteristics for board level protection including fast response time, low operating and clamping voltage and no device degradation.
RClamp01211ZC features excellent ESD protection characteristics highlighted by low peak ESD clamping voltage, and high ESD withstand voltage per IEC 61000-4-2 (±10kV contact). RClamp01211ZC has a maximum capacitance of only 0.2pF and extremely low insertion loss, allowing it to be used on high speed lines such as Thunderbolt 3 and USB4.
Features
ESD withstand voltage IEC 61000-4-2 (ESD) ±10kV (contact)
Low ESD clamping
Ultra-low capacitance: 0.2pF maximum
Protects one high-speed data line
Working voltage: 1.2V
Low reverse leakage current: 100nA max at VR=1.2V
Solid-state silicon-avalanche technology
Applications
Thunderbolt 3
USB4
USB 3.2 Gen 1/Gen 2/Gen 2x2
Packaging
DFN 0.60x0.30x0.25mm – 2 lead
Order Codes
RClamp01211ZCFT: Pb-free, Halogen-free, RoHS/WEEE-compliant, 15,000 pcs.