Semtech TClamp3302N
Low Capacitance TVS for Ethernet and Telecom Interfaces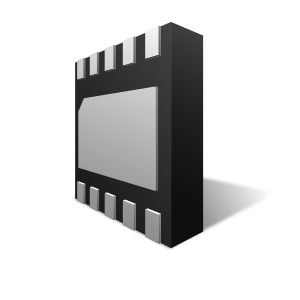 The TClamp3302N is a 3.3V, 2-line low capacitance transient voltage suppressor (TVS) array designed to provide high surge and electrostatic discharge (ESD) immunity on high speed data and telecom interfaces. The TClamp family of TVS arrays is specifically designed to protect telecom and industrial data lines from overvoltage transients caused by ESD, cable discharge events (CDE) and lightning surge.
Features
Transient protection for high-speed data lines to
Bellcore 1089 (Intra-Building) 100A (2/10μs)

IEC 61000-4-2 (ESD) ±15kV (air), ±8kV (contact)
IEC 61000-4-4 (EFT) 40A (5/50ns)
IEC 61000-4-5 (Lightning) L5, 95A (8/20μs)

Low capacitance (12pF line-to-line)
Low operating voltages (3.3V)
Low clamping voltage
Small SLP Package saves board space
Solid-state technology
Applications
10/100/1000 Ethernet
T3/E3
Integrated Magnetics
Carrier Class Equipment
Customer Premise Equipment
Packaging
Order Codes
TClamp3302N.TCT: Lead-free package, fully WEEE and RoHS compliant, tape and reel only.