LoRa Technology
Making our world smart
Connecting virtually all things─sensors, gateways, machines, devices, animals, people—LoRa Technology makes it possible to connect to the Cloud, enabling sound decisions and making people's lives better.
Learn how wireless RF technology is used in LPWANs for M2M and IoT applications thanks to low power consumption and secure data transmission. Learn more
See how developers are using LoRa everywhere: in the home, office, city, countryside, cards, appliance, crops. This is how we build a Smart Planet. Learn more
Get involved in the LoRa Community, your one-stop, everything spot to talk with peers, register for training, find documentation and more. Learn more
LoRa long range wireless products are the ultimate solution for eliminating repeaters, reducing cost, extending battery life and improving network capacity. Learn more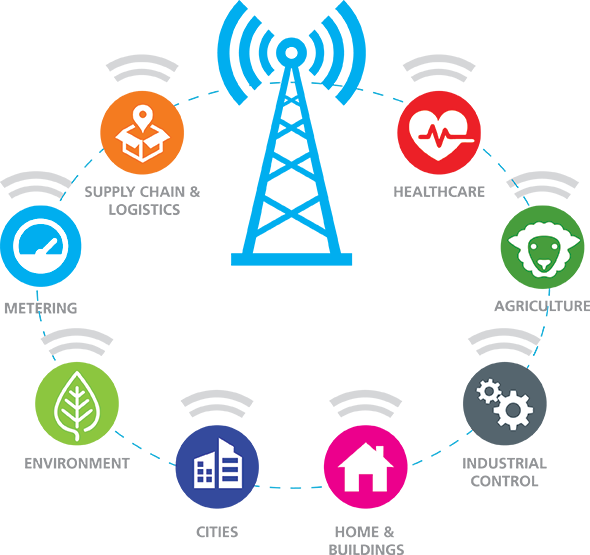 62 NETWORKS 45 COUNTRIES
Over 45 countries operate LoRaWAN-based networks today delivering real-world ROI.
*Source: LoRa Alliance
10,000+ DOWNLOADS
The LoRaWAN specification is relied on by IoT developers and network operators on for secure, carrier-grade LPWANs.
20 YEARS EXPERIENCE
Semtech is a 20 year leader in wireless RF communications and sensing platforms for battery operated applications.
27 BILLION BY 2025
Machina Research says global M2M connections will grow to 27 billion in 2025; 20% of connections in the U.S.
Training and Events
Learn about LoRa first hand by registering for a technical training or attending an upcoming tradeshow. Events happen every day around the world. Come meet us!
Blog Articles