Semtech GN2406
ClearEdge® Quad 10Gbps CDR with Transmit De-Emphasis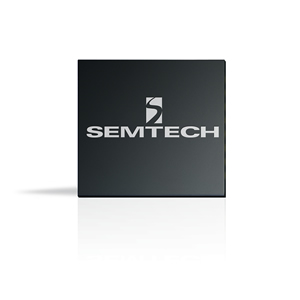 The Gennum® GN2406 is a quad repeater/re-timer device designed to enhance the reach and robustness of high speed serial links by compensating for transmission losses and re-setting the crosstalk and jitter budget.
The GN2406 features Gennum's proven reference-free CDR architecture which simplifies system design and reduces overall cost. Each channel supports independent locking to data rates from 9.95 - 11.3Gbps. To enable backward compatibility with legacy data rates, half rate (5Gbps) and quarter rate (2.5Gbps) operation is also supported. Other rates can be supported using the re-timer bypass feature.
High sensitivity limiting amplifiers at the input make this device suitable for use in optical modules. Gennum's proprietary ClearEdge® technology ensures extremely low output jitter. Copper cable or backplane trace losses of up to 28dB can be compensated using the output de-emphasis capability.
Features
Automatic locking from 9.95Gbps to 11.3Gbps
Automatic rate detect for quarter rate (2.5Gbps) and half rate (5Gbps) modes
Re-timer bypass up to 11.3Gbps
No reference clock required
Integrated limiting amplifier, with 10mV to 1600mV differential input voltage range
Programmable output, with 400mV to 800mV differential output voltage range
Independent channel operation
De-emphasis to compensate up to 28dB of loss
Polarity inversion
I2C control interface
Automatically loads configuration data from E2PROM
Loss of signal detect with adjustable threshold
Low power dissipation
Single 3.3V supply
7x7mm, 48-pin QFN package
Applications
Active Copper Cable assemblies and optical modules for:

Infiniband® SDR/DDR/QDR
40Gbps and 100Gbps Ethernet

Re-timer on line card for:

QSFP modules
Parallel optical modules
SFP+ modules

10Gbps serial backplane retimer
Packaging
48-pin QFN
Order Codes