Semtech GN2012
ClearEdge® Dual 8.5G & 10G CDR with integrated limiting amplifier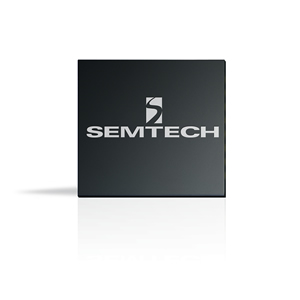 The GN2012 is an integrated bi-directional CDR and limiting amplifier for XFP SONET, 10GBase-LR Ethernet and 8.5Gb/s Fibre Channel applications.
The transmit path consists of optional input equalization, a multi-rate Tx CDR, and a de-emphasis driver. The receive path is comprised of a limiting amplifier with programmable equalization, a multi-rate Rx CDR and output de-emphasis. Both transmit and receive directions offer the option for polarity invert, loopback, output mute, and programmable output equalization.
The GN2012 is a highly-programmable device, with features supporting DWDM applications. These include a programmable slice level adjust, programmable limiting amplifier peaking, and programmable sampling phase.
The GN2012 has an integrated analog-to-digital converter, which through the serial interface, provides digital diagnostic information on supply voltage, die temperature and eye monitors.
The GN2012 is configurable for multi-rate operation, and can support both 8G Fibre Channel, 10GbE and SONET OC-192 in a single device.
The GN2012 device is packaged in a small outline 5mm × 5mm 32-pin, high-frequency QFN package, with exposed pad. The GN2012 is Pb-free, and the encapsulation compound does not contain halogenated flame retardant. This component and all homogeneous sub-components are RoHS compliant.
Features
Dual CDR with 8.5Gb/s, 9.95-11.3Gb/s and 10.3-11.7Gb/s reference-free operation
Integrated limiting amplifier with sensitivity less than 7mV
Digital control through I2C or SPI interface
Programmable Jitter Transfer bandwidth
Bi-directional loopback
Polarity invert and output available in both transmit and receive direction
Mission-mode eye monitor
PRBS Generator and Checker
Programmable Limiting Amplifier Equalization
Programmable Transmit Input Equalization
Programmable Input Slice Level Adjust
Programmable LOS with adjustable threshold and hysteresis
Programmable Sampling Phase Adjust
Integrated analog to digital converter, which provides access to digital diagnostic information on supply voltage and die temperature
Single 3.3V supply (+5% / - 15%)
Programmable divide by 16 or 64 clock output from either transmit or receive recovered clocks
5x5 32-pin QFN package
-40°C to 100°C case operation
Applications
XFP & SFP+ 10Gb/s SONET optical transceivers
XFP & SFP+ 10G Ethernet optical transceivers
XFP & SFP+ 8.5Gb/s Fibre Channel transceivers
SFP+ line card repeater
40GbE CFP modules
Packaging
Order Codes