Semtech SC728
2A Low Vin, Very Low Ron Load Switch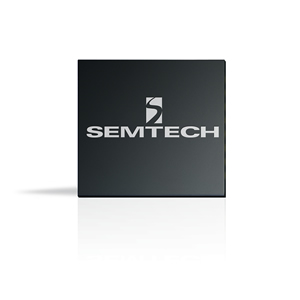 Not Recommended for New Designs. Datasheet is for information purposes only. 
The SC728 is a low input voltage, very low Ron load switch designed for use in battery powered applications. Very low quiescent current of less than 2µA, and a low shutdown current of less than 1 µA (SC728) reduces power loss during Standby and Of states. A logic leve Enable allows low voltage on/of control down to 1.1V.
Features
Input Voltage Range – 1.1V to 3.6V
2A Continuous Output Current
Ultra-Low Ron – 36 mohm
Automatic Output Discharge Circuit

Fast Turn-on Option With No Output Discharge Circuit – SC728
Extended Soft Start Option With Automatic Out

put Discharge Circuit – SC729

Low Quiescent Current – 0.81µA(Typ.)
Low Shutdown Current < 1µA – SC728
1.1V Logic Level Enable Compatible With CMOS/GPIO 

Control

Hardened ESD Protection 3kV
Package: CSP – 0.76mm × 0.76mm, 0.4mm Pitch
Applications
Smart Phones
Tablet PCs
GPS Devices
Battery Powered Equipment
Other Portable Device
Packaging
Order Codes
SC728CSTRT 
- Lead-free packaging only. Device is WEEE and RoHS compliant, and halogen free.