Semtech SC704
500mA Low Vin, Very Low Ron Load Switch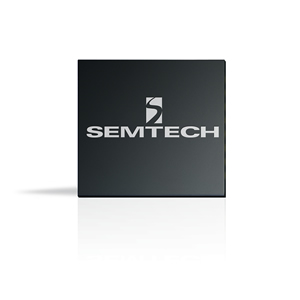 Not Recommended for New Designs. Datasheet is for information purposes only. 
The SC704 is a low input voltage, low Ron load switch, designed for use in battery powered applications. Integrated circuitry controls the switch to minimize resistance over a wide range of conditions.
Features
Input voltage range – 1.1V to 3.6V
500mA continuous output current
Ultra-Low Ron—90mOhm
Automatic output discharge circuit (SC705)
Low shutdown quiescent current
Hardened ESD Protection 5kV
Package: WLCSP—0.76mm×0.76mm, 0.4mm Pitch
Applications
Smart Phones
Tablet PCs
GPS devices
Battery powered equipment
Other portable Device
Packaging
WLCSP—0.76mm×0.76mm, 0.4mm Pitch
Order Codes
SC704CSTRT - Lead-free packaging only. Device is WEEE and RoHS compliant, and halogen free.