Semtech GS9074A
SD-SDI Adaptive Cable Equalizer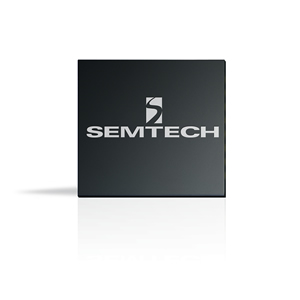 The GS9074A is a second-generation high-speed bipolar integrated circuit designed to equalize and restore signals received over 75ohm co-axial cable.
The GS9074A is designed to support SMPTE 259M, and is optimized for performance at 270Mb/s.

The GS9074A features DC restoration to compensate for the DC content of SMPTE pathological test patterns.

A voltage programmable mute threshold (MCLADJ) is included to allow muting of the GS9074A output when an approximate selected cable length is reached for SMPTE 259M signals. This feature allows the GS9074A to distinguish between low amplitude SD-SDI signals and noise at the input of the device. The serial digital outputs of the GS9074A may be forced to a mute state by applying a voltage to the MUTE pin.

Power consumption is typically 215mW using a 3.3V power supply. The GS9074A is lead-free, and the encapsulation compound does not contain halogenated flame retardant (RoHS compliant).
Features

SMPTE 259M compliant
Automatic cable equalization
Multi-standard operation from 143Mb/s to 360Mb/s
Supports DVB-ASI at 270Mb/s
Small footprint (4mm x 4mm)
Pb-free and RoHS compliant
Manual bypass (useful for low data rates with slow rise/fall times)
Performance optimized for 270Mb/s
Typical maximum equalized length of Belden 1694A cable: 350m at 270Mb/s
50 Ohm differential output (with internal 50 Ohm pull-ups)
Manual output mute or programmable mute based on max cable length adjust
Single 3.3V power supply operation
Operating temperature range: 0°C to +70°C

Applications

SMPTE 259M Coaxial Cable Serial Digital Interfaces.

Order Codes

GS9074ACTE3: Lead-Free, RoHS Compliant, Tape and Reel-250 Pieces
GS9074ACNE3: Lead-Free, RoHS Compliant, Tray-490 Pieces
Restricted
Datasheets
Technical Notes