Semtech GS12142
12G UHD-SDI Dual-input Reclocking Adaptive Cable Equalizer/Trace Equalizer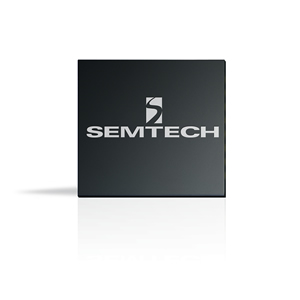 The GS12142 is a low-power, multi-rate equalizer that features an integrated cable equalizer, trace equalizer, and trace driver supporting rates up to 12G UHD-SDI, inclusive of 10GbE. 
The cable equalizer input is designed to equalize and restore signals received over 80m coaxial cable at 12G, compensate for DC content of SMPTE pathological signals, and re-time the incoming data. The trace equalizer input is designed to receive 100Ω differential input signals, automatically recover the embedded clock from the digital video signal and re-time the incoming data, supporting up to 17dB of insertion loss.
The integrated eye monitor provides non-disruptive mission mode analysis of the post equalized input signal. The 256x128 resolution scan matrix allows accurate signal analysis to speed up prototyping and enable field analysis. Built in macros enable customizable cross section analysis and quick horizontal and vertical eye opening measurements.
Features

Dual input/output equalizer with 2:1 input selector featuring both a 75Ω single ended cable equalizer and 100Ω differential trace equalizer, each with integrated on-chip terminations
SMPTE ST 2082-1, ST 2081-1, ST 424, ST 292-1 and ST 259 compliant input/output
Multi-standard operation from 1Mb/s to 11.88Gb/s
In addition to standard SMPTE rates, the device also supports re-timing of DVB-ASI at 270Mb/s, and MADI at 125Mb/s and 10GbE
3D Input Signal Eye Monitor
PRBS generator and checker
Automatic cable equalization - typical equalized cable lengths of Belden 1694A cable

80m at 11.88Gb/s
100m at 5.94Gb/s
190m at 2.97Gb/s
260m at 1.485Gb/s
450m at 270Mb/s and 125Mb/s

Trace driver features


Integrated 100Ω, differential output termination
Extends output DC-coupling support with 1.2V to 2.5V output supply range
Trace driver data output pre-emphasis to compensate for up to 20" FR4 at 11.88Gb/s
Manual or automatic re-timer bypass
Manual or automatic mute or disable on LOS

Trace equalizer features


Integrated 100Ω, differential input termination
Automatic power down on loss of signal
Trace equalization to compensate for up to 20" FR4 at 11.88Gb/s
Automatic input offset compensation
DC-coupling from 1.2V to 2.5V CML logic

Cable equalizer features


Automatic power down on loss of signal
Programmable carrier detect with squelch threshold adjustment
Programmable launch swing compensation for non-compliant source
manual and automatic cable equalizer bypass

CDR features


Manual or automatic rate modes
Wide Loop bandwidth control
Re-timing at the following data rates: 125Mb/s, 270Mb/s, 1.485Gb/s, 2.97Gb/s, 5.94Gb/s, 11.88Gb/s, and 10.3125 Gb/s. This includes the f/1.001 rates.

Order Codes

GS12142-INE3: Lead-Free, RoHS Compliant, Tray-490 Pieces
GS12142-INTE3: Lead-Free, RoHS Compliant, Tape and Reel-250 Pieces
GS12142-INTE3Z: Lead-Free, RoHS Compliant, Tape and Reel-2500 Pieces
Restricted
Datasheets
Technical Notes
User Guides