Semtech GS1678
HD-SDI Cable Driver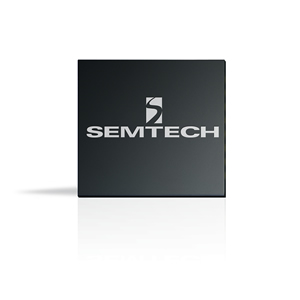 Not recommended for new designs.
Please use the GS2988 for new designs.
The GS1678 is a high-speed BiCMOS integrated circuit designed to drive one or two 75Ω coaxial cables. The GS1678 can drive data rates up to 1.485Gb/s, and provides two selectable slew rates in order to achieve compliance to SMPTE 292M, SMPTE 259M and SMPTE 344M.
The GS1678 accepts industry-standard differential input levels, including LVPECL and CML. The DISABLE pin powers-down the output driver, leaving the serial data output in a high-impedance state. The GS1678 features an adjustable output swing using an external bias resistor. The single-ended output swing is adjustable from 600mVpp to 1200mVpp. The GS1678 can be powered from either a 3.3V or a 2.5V supply. Power consumption is typically 110mW using a 2.5V power supply.
The GS1678 is footprint and drop-in compatible with existing GS1578A and LMH0002 designs, with no additional application changes required.
Features
Pin-compatible with and replaces the LMH0002
SMPTE 292M, SMPTE 259M and SMPTE 344M compliant
Supports data rates from 270Mb/s to 1.485Gb/s
Supports DVB-ASI at 270Mb/s
Wide common-mode range input buffer

100mV sensitivity
Supports DC-coupling to industry-standard differential logic
on-chip 100? differential data input termination

Differential coaxial-cable-driving outputs

selectable slew rates
adjustable output swing from 600mVpp to 1200mVpp
DISABLE control

Robust output signal presence function
Excellent output eye quality
Power supply operation at 3.3V or 2.5V
110mW power consumption (2.5V supply)
Operating temperature range: -40°C to +85°C
Small footprint QFN package (4mm x 4mm)
Drop-in compatible with the GS1578A
Pb-free and RoHS compliant
Applications
Audio De-embedders
Audio Embedders
Camera
Camera Control Unit
Distribution Amplifiers
Encoders/Decoders
Format Detectors
Master Control Switchers
Monitors, Multiviewers
Production Switchers
Routers
SMPTE 292M and SMPTE 259M coaxial cable serial digital interfaces
Test and Measurement Equipment
Up/Down/Cross Converters
Video Capture Cards
Video Servers
Video Tape Recorders
Order Codes
GS1678-INTE3: Lead-Free, RoHS Compliant, Tape and Reel-250 Pieces
GS1678-INE3: Lead-Free, RoHS Compliant, Tray-490 Pieces