Semtech TSDMTX-19V3-EVM
LinkCharge® 20 Transmitter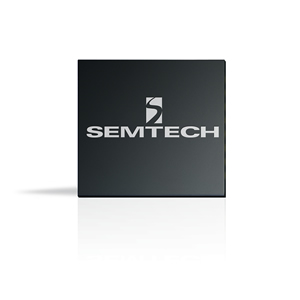 The Semtech TSDMTX-19V3-EVM is an evaluation platform for test and experimentation of a wireless charging transmitter based on the Semtech TS80003 Wireless Power Transmitter Controller, TS61002 FET Driver, TS30011 DC/DC Converter, and TS94033 Current Sense Amplifier. This evaluation module provides a complete system solution and is compatible with the major industry standards of power transmission, making this transmitter an ideal platform for powering the majority of wireless receivers in use today.
The TSDMTX-19V3-EVM Evaluation Module is a ready-to-use demonstration platform allowing testing of up to 15 watts of wireless power transmission compliant with the dominant industry standard.
The transmitter may be coupled with any receiver module to form a complete wireless power transmission system. For the system designer, a likely choice might be the complementary Semtech TSDMRX-19V/20W-EVM, which can allow a variety of experiments to easily be performed in order to learn more about the behavior of the system.
There are a number of other Semtech Receiver EVMs that support different power levels and output voltages, any of which can be used as they are compatible with the major industry standards and therefore are compatible with the TSDMTX-19V3-EVM transmitter.
Features
19V Input / up to 20W Output Power
compatible with the major industry standards
Supports faster charging
Semtech IC Contents