Semtech GN1159
1.0 to 12.5Gbps multi-rate LR transceiver chip with digital diagnostics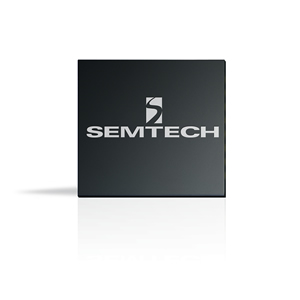 GN1159 is a multi-rate transceiver IC designed specifically for datacom and telecom applications. The transmit DFB/FP laser driver has an advanced design that is focused on delivering excellent optical performance while still achieving low power. Programmable equalization is available to optimise jitter. The Tx output has programmable rise/fall times to allow optimization for different bit rates. GN1159 features an integrated automatic power control loop that adjusts bias current to compensate for laser aging and environment change. GN1159 includes a receive post amplifier and a full suite of flexible digital diagnostic features that eliminate the need for external microprocessor.
Contact your 
local Semtech sales representative
 for the datasheet and ordering information.
Features
Integrated DFB/FP driver, receive post amplifier and Digital Diagnostics
Up to 12.5Gbps data rates
Highly flexible digital core
Full suite of alarms and monitoring
Eliminates need for external microprocessor
Applications
10Gbps Ethernet and Fibre Channel
Up to 12.5Gbps CPRI wireless front haul
Packaging
Order Codes
Contact your local Semtech sales representative for ordering information.