Semtech SC5014
High Efficiency 4-Channel HB LED Driver with I2C Interface and Phase-Shifted PWM Dimming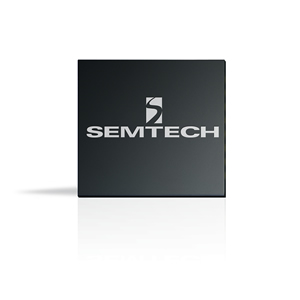 Not recommended for new designs.

The SC5014 is a 4-channel, highly integrated, high-efficiency step-up (boost) HB LED driver designed to reduce the thickness of mid-size LCD displays.
Contact your local Sales Representative for full product specifications 
Features
Input Voltage — 4.5V to 27V
Output Voltage — Up to 50V
Step-up (Boost) Controller

Ultra-Fast Transient Response (<100μs)
Programmable Switching Frequency

Linear Current Sinks

4 Strings, up to 120mA/String
Current Matching ±1%
Current Accuracy ±2%

PWM Dimming

String-by-String Phase Shifting
Input Dimming Frequency 100Hz-30kHz
User Selectable 9 or 10-Bits Dimming Resolution

5-Bits Analog Dimming
I2C Interface

Fault Status — Open/Short LED, UVLO, OTP
Device Control: PLL Setting

Protection Features

Open/Shorted LED(s) and adjustable OVP
Over-Temperature and UVLO Shutdown Protection

4mm X 4mm 20-pin QFN Package
Applications
UltrabooksTM
All-in-One PCs
Monitors
Automotive-Display Backlighting
Backlighting for Mid-Size Displays
Packaging
MLPQ-20 4×4 - Lead-free packaging only. Device is WEEE and RoHS compliant, and halogen free.
Order Codes