Products
High Reliability
Semtech TS13401M
Neo-Iso™ Solid State Relay Driver with Sensing and Power Transfer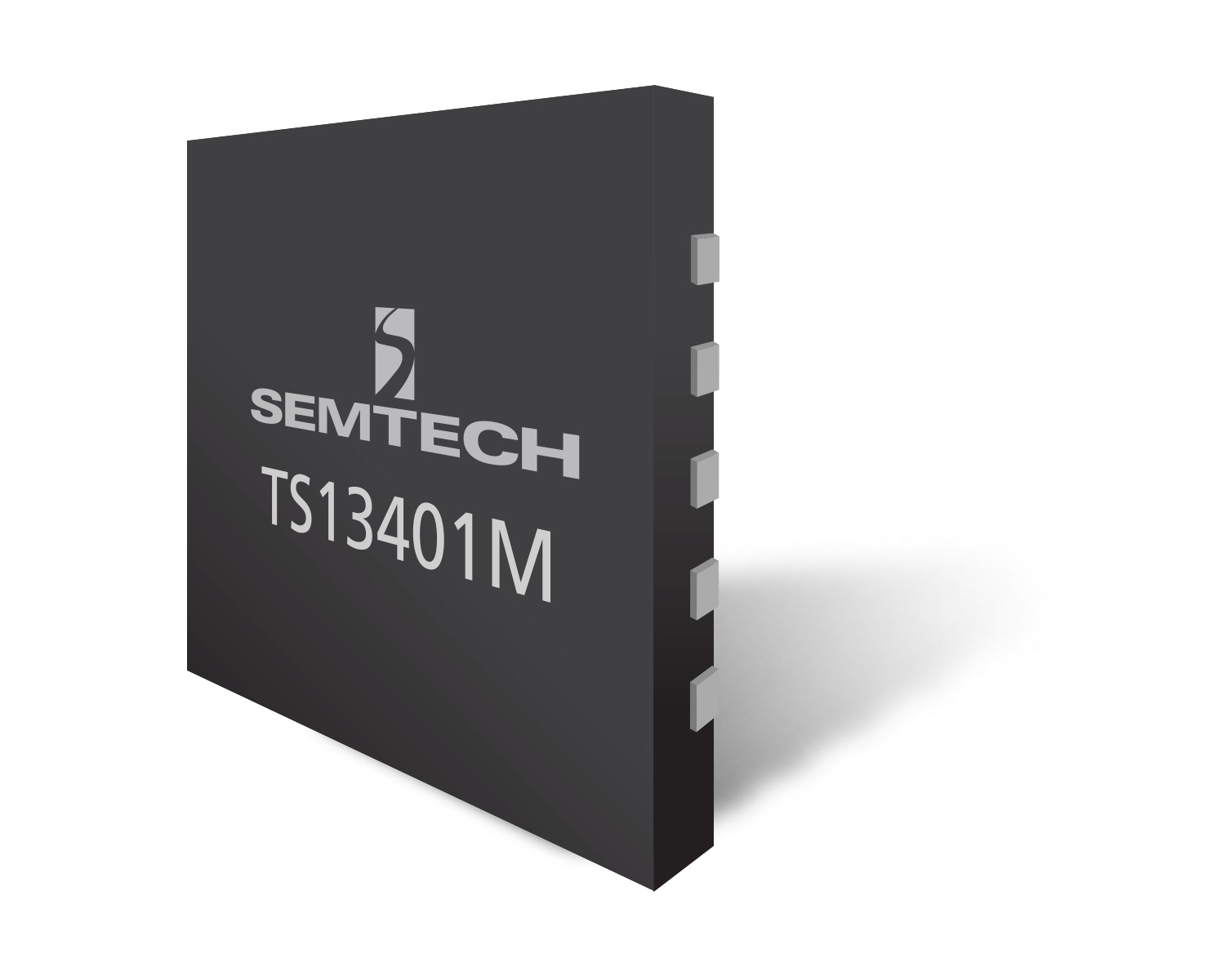 The TS13401M is a galvanically isolated 60V power FET driver with bi-directional blocking. The state of the switch and other product features are controlled by sending commands on the CLK input.
The TS13401M supports several sensing modes where the switch state, load current, supply voltage and device temperature can be sampled. The digitized measurements can be read back from the device on the DATA pin when requested on the CLK pin. In addition, TS13401M supports power transfer from the system's AC supply to the low-voltage controller
domain.
The TS13401M includes several protection features. The switch will open in self protection if current exceeds the over-current limit or if the device temperature limit is exceeded. The switch will remain open until a new turn on sequence is given through CLK.
Features
Low Quiescent Operating Currents
15μA in ON state
2mA in Sensing Mode
Switch to controller scalable galvanic isolation
Single control signal for input commands
Microcontroller-compatible levels
Bi-directional blocking in OFF state
Up to 60V FETs supported
Up to 10A current during inrush
and 5A continuous operation
Zero-cross ON / OFF
Immediate ON / OFF
Dithering Mode for system power sharing
Switch state polling
Sensing Modes for system data acquisition
Applications
Power load/rail switching
Input supply multiplexing
Isolated power supplies
Solid state relays
HVAC control
Internet of Things (IoT)
Packaging
TS13401MULTRT MLPQ-20 3.0 x 3.0 | Tape & Reel (3000 parts/reel)
TS13401EVB (1) | Evaluation Board
Notes
(1) This EVB comes populated with the industrial temperature grade version of this device.