Semtech SC2598
Low Voltage DDR Termination Regulator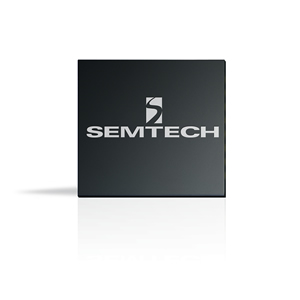 The SC2598 is designed to meet the latest JEDEC specification for low power DDR3 and DDR4, while also supporting DDR and DDR2. The SC2598 regulates up to + 3A for VTT and up to + 40mA for VREF.
The SC2598 also provides an accuracy of +1% over temperature(which takes into account the internal resistor divider) for VREF and VTT for the memory controller and DRAM.
SC2598 protection features include thermal shutdown with auto-restart for VTT and over-current limit for both VTT and VREF.
Under-Voltage-Lock-Out circuits are included to ensure that the output is off when the bias voltage falls below its threshold, and that the part behaves elegantly in powerup or power-down.
The low external parts count combined with industry leading specifi cations make SC2598 an attractive solution for DDR through DDR4 termination.
Features
Input to linear regulator (VIN): 1.0V to 3.6V

Output (VTT): 0.5V to 1.8V

Bias Voltage (VDD): 2.35V to 3.6V

Up to 3A sink or source from VTT for DDR through 

DDR4

+ 1% over temperature (with respect to VDDQ/2, including 

internal resistor divider variation) VREF and 

VTT

Logic-level enable input

Built in soft-start

Thermal shutdown with auto-restart

Over current protection

Minimal output capacitance

Package: SOIC8-EDP
Applications
Packaging
SOIC8-EDP - 2,500 pcs. tape and reel
Order Codes
SC2598SETRC - Lead free, 

Halogen free, RoHS/WEEE compliant product

SC2598EVB - 

Lead free, 

Halogen free, RoHS/WEEE compliant product