Semtech GS2978
3G SDI Cable Driver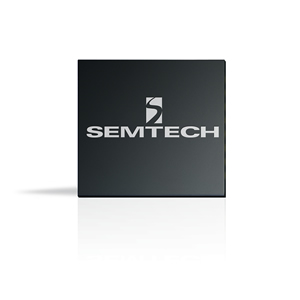 This part has reached End Of Life. Datasheet is for information purposes only. 
The GS2978 is a high-speed BiCMOS integrated circuit designed to drive one or two 75 Ohm co-axial cables. 
The GS2978 may drive data rates up to 2.97Gb/s and provides two selectable slew rates in order to achieve compliance to SMPTE 424M, SMPTE 259M, SMPTE 344M and SMPTE 292M.
The GS2978 accepts a LVPECL level differential input that may be AC coupled. External biasing resistors at the inputs are not required.
Power consumption is typically 168mW using a 3.3V power supply. The GS2978 is Pb-free, and the encapsulation compound does not contain halogenated flame retardant.
This component and all homogeneous subcomponents are RoHS compliant.
Features
SMPTE 424M, SMPTE 292M, SMPTE 344M and SMPTE 259M compliant
Dual coaxial cable driving outputs with selectable slew rate
50 Ohm differential PECL input
Pb-free and RoHS compliant
Seamless interface to other HD-LINX® III family products
Single 3.3V power supply operation
Operating temperature range: 0°C to 70°C
Applications
SMPTE 424M, SMPTE 292M, SMPTE 344M and SMPTE 259M Coaxial Cable Serial Digital Interfaces.
Order Codes
GS2978-CTE3: Lead-Free, RoHS Compliant, Tape and Reel-250 Pieces
GS2978-CNTE3Z: Lead-Free, RoHS Compliant, Tape and Reel-2500 Pieces
GS2978-CNE3: Lead-Free, RoHS Compliant, Tray-490 Pieces