Semtech EV8600
Single-Chip Dual Modem PLC+RF SoC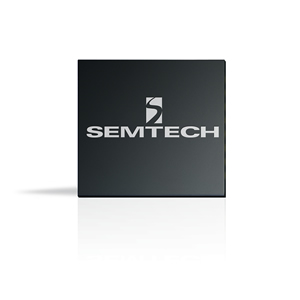 The EV8600 is a hybrid sub-GHZ RF + narrowband PLC single-chip transceiver SoC with both modems capable of simultaneous or independent operation. The PLC block of EV8600 comprises a multi-band (including CENELEC, FCC and ARIB bands), multi-standard modem covering the following standards:
- TU-T G.9903 (G3-PLC)
- ITU-T G.9904 (PRIME)
- IEEE P1901.2
- IEC 61334 (S-FSK)
 
On the RF side, the EV8600 covers bands from 137MHz to 1020MHz and features LoRa® which provides ultra-long spread spectrum communications and high interference immunity. The radio modem covers the following standards:
- LoRa®
- 802.15.4g (WiSUN)
- Wireless MBUS TOP LEVEL Modem
 
Features

Dual Modem Overlay PLC+RF
Dual Modem PLC for Path A, RF for Path B
Multi-Band and Multi-Standard RF and PLC
Integrated hardware AES encryption & decryption engine
Internal processor for network layer

6LowPan
IEC 61334-4-32
Bridging and routing data packets between two modems

Internal processor for upper layers applications such as Echonet-Lite
Integrated secure Flash Memory
Software Architecture, future proof.
Firmware upgradable Over The Air (OTA) or Over The Wire (OTW)
Industrial Temperature range

Applications

Automated Meter Reading
Revenue Protection Kiosk
Home and Building Automation
Industrial Monitoring and Control
HAN/LAN Gateway

Packaging

Pb-free, Halogen free, RoHS/WEEE compliant product

Order Codes

EV8600ILGTRT - 3,000 pcs. tape & reel
EV8600ILGT - 1,680 pcs.