Products
Signal Integrity
Semtech GN1155
Multi-rate VCSEL Driver with Integrated Limiting Amplifier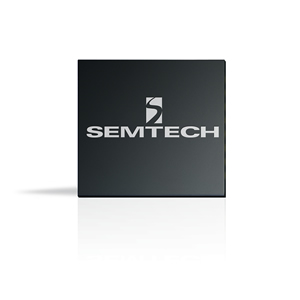 The GN1155 is an integrated highly flexible bi-directional laser driver and limiting amplifier for SFP, SFF, and SFP+ applications.
The transmit path consists of optional equalization and a VCSEL laser driver that supports both cathode and differential drive. Anode drive is supported for certain configurations. The receive path is comprised of a limiting amplifier with programmable bandwidth. Both transmit and receive directions offer highly configurable eye shaping features which allow for optimal electrical and optical outputs. Both directions also offer the option for polarity invert, loopback, and output mute.
Two different configuration profiles optimized for different data rates can be programmed into the GN1155. The active profile is selected through the RS0 pin.
Features

Multi-rate operation up to 11.3Gbps
Fibre Channel multi-rate optimization via RS0 input
Single 3.3V supply
2 to 15mA single ended modulation current
1 to 12mA bias current
Control and status through SPI interface
Programmable eye shaping features for optimal electrical and optical outputs
Programmable LOS with adjustable hysteresis
Programmable Tx Fault signalling
Polarity invert, loopback, output mute available in both transmit and receive direction

Applications

850nm and 1310nm VCSEL-based SFP, SFF, and SFP+ transceivers

Order Codes
| | |
| --- | --- |
| Part No | Package |
| GN1155-INE3 | 32 pin QFN |
Application Brief

Application Notes

Datasheets

Errata

Technical Notes