Products
High Reliability
Semtech SC4503M
1.3MHz Step-Up Switching Regulator with 1.4A Switch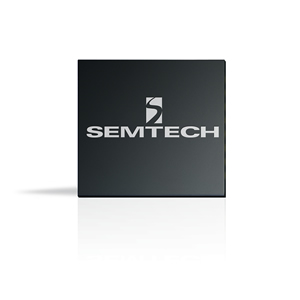 The SC4503M is a 1.3MHz current-mode step-up switching regulator with an integrated 1.4A power transistor. Its high switching frequency allows the use of tiny surface-mount external passive components. The SC4503M features a combined shutdown and soft-start pin. The optional soft-start function eliminates high input current and output overshoot during start-up. The internal compensation network accommodates a wide range of voltage
conversion ratios. The internal switch is rated at 34V making the device suitable for high voltage applications
such as Boost and SEPIC.
The SC4503M is available in low-profi le 5-lead TSOT-23 package. The SC4503M's low shutdown current (< 1μA), high frequency operation and small size make it suitable for portable applications.
Features
Low Saturation Voltage Switch: 260mV at 1.4A
1.3MHz Constant Switching Frequency
Peak Current-mode Control
Internal Compensation
Programmable Soft-Start
Input Voltage Range From 2.5V to 20V
Output Voltage up to 27V
Uses Small Inductors and Ceramic Capacitors
Low Shutdown Current (< 1μA)
Low Profi le 5-Lead TSOT-23 package
Fully WEEE and RoHS compliant
Military Temperature Range: -55°C to 125°C
Applications
Local DC-DC Converters
Portable Devices
White LED Drivers
Packaging
SC4503MTSKTRT(1,2) | TSOT-23
SC4503EVB(3) | Evaluation Board
Notes:
(1) Available in tape and reel only. A reel contains 3,000 devices.
(2) Available in lead-free package only. Device is WEEE and RoHS compliant.
(3) This evaluation board comes populated with the industrial grade version of this part.