Products
High Reliability
Semtech SC1592M
Low Dropout High Performance Adjustable Positive Voltage Regulator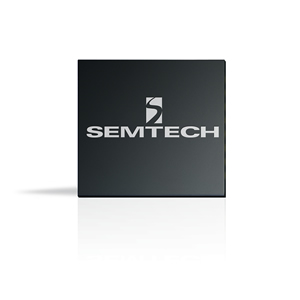 The SC1592 is a 3A low dropout high performance linear voltage regulator that provides a low voltage, high current output with a minimum of external components, utilizing
dual supply configuration.
The SC1592 offers a wide input voltage range from 1.25V to 16V and is ideal for applications that need to convert down to 0.8V.
Additionally, the SC1592 is fully protected with an externally programmable current limit, and thermal shutdown. Also, there is an EN input which enables or shuts down the device.
The SC1592 voltage regulator is available in SOIC‐8L EDP package.
Features
Wide input range, VIN = 1.25V to 16V,
VCNTL = 3V to 16V
3A guaranteed output current
260mV (typ.) @ 3A dropout voltage in dual supply mode
1% initial accuracy
Adjustable output voltage down to 0.8V
Programmable current limiting and thermal shutdown
Fast transient response
Excellent line and load regulation
Power SO‐8 package
PB‐Free , RoHS and Weee compliant and Halogen Free
Military Temperature range: ‐55°C to + 125°C
Applications
Low voltage logic supplies
Microcontroller supplies
Post regulation
Packaging
SC1592MSTRT | SOIC-8L EDP | -55°C to +125°C