Semtech SDC36C
36V, 2-Line Diode Array for Industrial Sensing Applications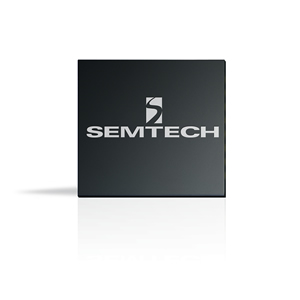 The SDC36C is a high-surge transient voltage suppressor (TVS) optimized for protection of sensitive digital sensors used in proximity switches and industrial control applications. The SDC36C protects the components from over-voltages caused by electrostatic discharge (ESD), electrical fast transients (EFT), and tertiary lightning.
Features
Transient Protection to

IEC 61000-4-2 (ESD) 15kV (Air), 8kV (Contact)
IEC 61000-4-4 (EFT) 40A (5/50ns)
IEC 61000-4-5 (Lightning) 4A (8/20μs)

Replaces two discrete devices
Protects two lines
Working Voltage: 33V
Low clamping voltage
Low leakage current
High Surge Capability
Solid-State Silicon-Avalanche Technology
Applications
2-wire, 3-wire, and 4-wire DC High-Side proximity switches
I/O Link
Digital Sensor Input Protection
Industrial Equipment
Packaging
Order Codes
SDC36C.TCT: Pb-Free, Halogen Free, RoHS/WEEE Compliant, 3,000 pcs.