Semtech GS6151
6G UHD-SDI Dual-input Reclocker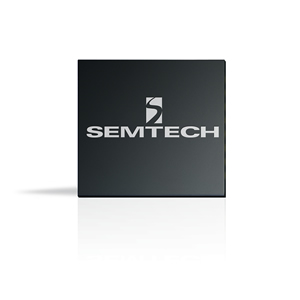 The GS6151 is a low-power, multi-rate serial digital reclocker designed to automatically recover the embedded clock from a digital video signal and re-time the incoming video data.
The GS6151 will recover the embedded clock signal and retime the data from 6G UHD-SDI signals compliant with the proposed SMPTE ST 2081. In addition, it can also re-time 
SMPTE ST 259-C, SMPTE ST 292, SMPTE ST 424 or DVB-ASI compliant digital video signals as well as MADI audio streams.
| | |
| --- | --- |
| | Watch an overview video of the GS6150 Family |
Features

SMPTE ST 2081, ST 424, ST 292, and ST 259-C compliant
Supports retiming data at rates of 125Mb/s, 270Mb/s, 1.485 and 1.485/1.001Gb/s, 2.97 and 2.97/1.001Gb/s,5.94 and 5.94/1.001Gb/s
Supports retiming of DVB-ASI signals
Automatic or Manual Rate Selection

Detected rate indication in Auto Mode

2:1 input selector
Option of two reclocked data outputs or one data output and one recovered clock output
Two configurable GPIO pins with ability to output

device status, including:


Lock Detect
Loss of Signal (LOS) outputs
Low/High bit-rate indication for slew-rate control of SDI cable drivers

On-chip 100 Ohms differential input and output termination

Bypass support for rates up to 5940Mb/s


Manual Bypass function
Configurable automatic Bypass when not locked

Option to use external reference or operate referenceless
Cascading reference buffer supports multiple reclockers using a single reference source
Input signal equalization and output signal de-emphasis to compensate for trace dielectric losses
Single power supply operation at 1.8V
130mW typical power consumption (150mW with second output enabled)
Pb-free and RoHS compliant
Operating temperature range: -40°C to 85°C

Applications

SMPTE ST 2081, SMPTE ST 424,
SMPTE ST 292, SMPTE ST 259-C coaxial cable serial digital interfaces
EN50083-9 DVB-ASI interfaces
MADI standard
Restricted
Datasheets
Product Briefs