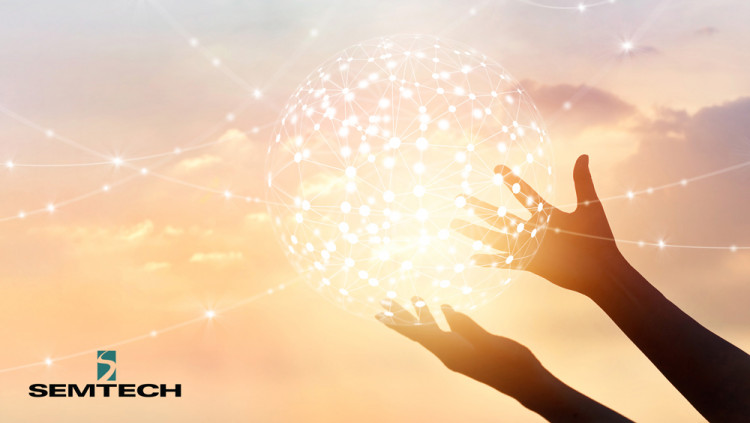 Semtech's Mohan Maheswaran Honored with Diversity in Leadership Award
National Diversity Council recognized top multicultural technology leaders
CAMARILLO, Calif., Oct. 1, 2018 ― Semtech Corporation (Nasdaq: SMTC), a leading supplier of high performance analog and mixed-signal semiconductors and advanced algorithms, today announced Mohan Maheswaran, Chief Executive Officer and President, is a recipient of the National Diversity Council award for excellence in leadership. The award is given annually to individuals of diversity who made a difference through achievements and excellence in their field. Mr. Maheswaran, a Sri Lankan-born American and British citizen who joined Semtech in 2006, has placed importance on establishing both a diverse leadership team and workforce at the Company.
"I am extremely honored to be recognized for this award," said Mr. Maheswaran. "Semtech's rich cultural diversity is a core element of its continued success. By leveraging our diverse perspectives, we have been able to come together and create many breakthrough technologies."
The criteria for the award includes excellence in professional leadership, effective and efficient management, and innovation and vision. During his tenure at Semtech, Mr. Maheswaran has appointed a diverse group of leaders to Semtech's management team and fostered a positive and creative community environment through the creation of several outreach events including its annual charity golf tournament.
Semtech has over 30 offices worldwide in 15 different countries. Its 13-person leadership team includes individuals from 10 different countries of origin, representing eight different ethnicities and six different native languages.
About Semtech
Semtech Corporation is a leading supplier of high performance analog and mixed-signal semiconductors and advanced algorithms for high-end consumer, enterprise computing, communications, and industrial equipment. Products are designed to benefit the engineering community as well as the global community. The Company is dedicated to reducing the impact it, and its products, have on the environment. Internal green programs seek to reduce waste through material and manufacturing control, use of green technology and designing for resource reduction. Publicly traded since 1967, Semtech is listed on the Nasdaq Global Select Market under the symbol SMTC. For more information, visit www.semtech.com.
Forward-Looking and Cautionary Statements
All statements contained herein that are not statements of historical fact, including statements that use the words "designed to" or other similar words or expressions, that describe Semtech Corporation's or its management's future plans, objectives or goals are "forward-looking statements" and are made pursuant to the Safe-Harbor provisions of the Private Securities Litigation Reform Act of 1995, as amended. Such forward-looking statements involve known and unknown risks, uncertainties and other factors that could cause the actual results of Semtech Corporation to be materially different from the historical results and/or from any future results or outcomes expressed or implied by such forward-looking statements. Such factors are further addressed in Semtech Corporation's annual and quarterly reports, and in other documents or reports, filed with the Securities and Exchange Commission (www.sec.gov) including, without limitation, information under the captions "Management's Discussion and Analysis of Financial Condition and Results of Operations" and "Risk Factors." Semtech Corporation assumes no obligation to update any forward-looking statements in order to reflect events or circumstances that may arise after the date of this release, except as required by law.
Semtech and the Semtech logo are registered trademarks or service marks of Semtech Corporation.
SMTC-P
####