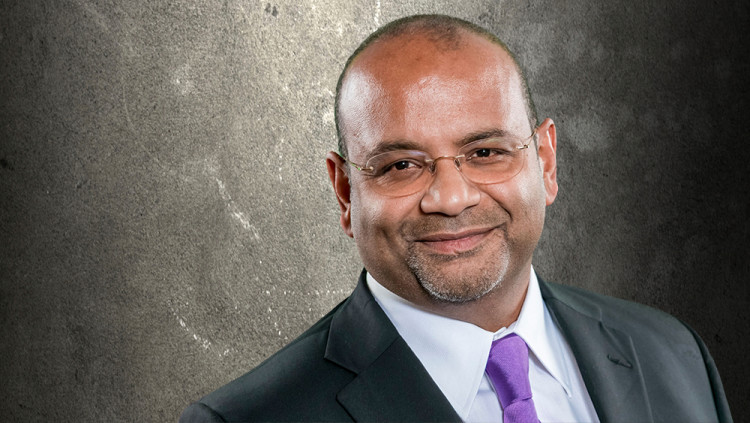 Semtech CEO Wins 2016 Multicultural Leadership Award from the National Diversity Council
Mohan Maheswaran recognized for excellence in diversity leadership
Camarillo, California - June 16, 2016 -
Mohan Maheswaran, President and Chief Executive Officer of Semtech Corporation (Nasdaq: SMTC), a leading supplier of analog and mixed-signal semiconductors, received a 2016 Multicultural Leadership Award from the National Diversity Council for his excellence in diversity leadership. The award was officially announced during the Annual California Diversity and Leadership Conference on June 7.
The award is given annually to individuals of color who have made a difference through achievements and excellence in their field. Maheswaran, a Sri Lankan-born American and British Citizen, has strived to establish both a diverse leadership team and work force at Semtech since joining the company in 2006.
"Diversity is a core element of Semtech's success. In a competitive semiconductor landscape, innovation is critical and creativity is key," said Maheswaran. "By tapping talent from around the globe, we have been able to leverage diverse perspectives, experiences and backgrounds to our advantage and introduce many industry-leading and innovative technologies, like our LoRa technology for the Internet of Things, our optical communications products for large-scale datacenters, and our breakthrough platforms for wireless charging."
Semtech has over 30 offices worldwide in 14 different countries. Its 12-person leadership team includes individuals from 10 difference countries of origin, representing eight different ethnicities and six different native languages.
Resources
For quarterly product updates, sign up for Semtech's e-newsletter Inside Circuit.
About Semtech
Semtech Corporation is a leading supplier of analog and mixed-signal semiconductors for high-end consumer, computing, communications and industrial equipment. Products are designed to benefit the engineering community as well as the global community. The company is dedicated to reducing the impact it, and its products, have on the environment. Internal green programs seek to reduce waste through material and manufacturing control, use of green technology and designing for resource reduction. Publicly traded since 1967, Semtech is listed on the NASDAQ Global Select Market under the symbol SMTC. For more information, visit www.semtech.com.
Semtech, the Semtech logo, LoRa are registered trademarks or service marksof Semtech Corporation and/or its affiliates.